Anna Dressed in Blood (Anna, #1)
by
Kendare Blake
Published by
Tor Teen
on October 17th 2011
Genres:
Thriller
,
Young Adult
,
Modern
Pages:
320

Cas Lowood has inherited an unusual vocation: He kills the dead.
So did his father before him, until he was gruesomely murdered by a ghost he sought to kill. Now, armed with his father's mysterious and deadly athame, Cas travels the country with his kitchen-witch mother and their spirit-sniffing cat. They follow legends and local lore, destroy the murderous dead, and keep pesky things like the future and friends at bay.
Searching for a ghost the locals call Anna Dressed in Blood, Cas expects the usual: track, hunt, kill. What he finds instead is a girl entangled in curses and rage, a ghost like he's never faced before. She still wears the dress she wore on the day of her brutal murder in 1958: once white, now stained red and dripping with blood. Since her death, Anna has killed any and every person who has dared to step into the deserted Victorian she used to call home.
Yet she spares Cas's life.
YES. THIS. This is the book I've been waiting for the entire month of October. Don't get me wrong, I read a couple of other winners, like Stalking Jack the Ripper and The Architect of Song, but this is THE PERFECT Halloween book. I knew there was something behind it being on at least half of the TBR lists for the Halloween Read-A-Thon. It actually wasn't on my TBR, but after the DNF on my "horror or thriller" category, I decided to give it a whirl.
There will always be more dead, and the dead will always kill.
I actually wasn't expecting much out of a YA horror book. My skeptical brain said, "How bad can it be?"  Two nights afterwards, I was still jumping an embarrassing foot back from anything unexpected when the house is dark. The cat. A sock in the floor. The door. A fart.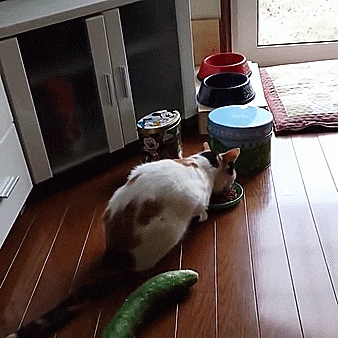 Cas, our ghost-slayer, is a cynical piece of work who seems to rather enjoy his job. He was definitely HUGELY influenced by the death of his father in the line of this duty. The origins of said duty are never fully explained…but I guess that would have taken a lot longer than the span of this format. Still, I would have enjoyed finding out! Anyway. He's not your typical 17 year old, but he doesn't rub it in the face of his classmates…at least not most of them. He's rather cold and uncaring in the beginning, but throughout the story he really grows and develops into a much more feeling person by the end. No thanks to coming up against more powerful ghosts, which he is grudgingly forced to admit, he can't take down alone. I wasn't particularly thrilled with any of the side characters, but I really liked that he had to reach out of his comfort zone and take the risk of trusting other people.
Anna – yes, the one dressed in blood – I love her. I feel horribly sorry for her. I practically shook in my chair when reading the flashback scenes. Like holy shit. No one deserves what she went through. I liked that she took personal responsibility for everything she did after she became a ghost, even if it wasn't truly all her fault. She was influenced…but it was still her hands that did it. I could see the attraction between Cas and Anna, but I wasn't entirely convinced. I mean…she's a GHOST. Even if she really appears corporeal at times. Come on, Cas. And I didn't want her suddenly returned to life to make a happy ending because…yeah no.
The plot moves along quickly. I was a little shocked when I realized that Anna was NOT the ghost that killed Cas' father (not a spoiler, as if you read the blurb carefully, it DOES say that…I just somehow did the old 2+2=5). Kendare Blake does an AMAZING job of dropping ALL the hints that you just KNOW are leading up to something HUGE…and then smacking you in the face with the truth you didn't see coming. I sat with my jaw hanging open even as I mentally ran back through all the foreshadowing. Yep. There it was. I just…didn't realize…yep. Total awesomesauce.
"Don't be afraid of the dark, Cas. But don't let them tell you that everything that's there in the dark is also there in the light. It isn't."
The descriptions were amazing. Gory at times, but um, if you weren't expecting that by the title…well, maybe you should look at the cover again. Just saying. I had chillbumps. I curled into a little ball and pulled my hoodie as far over my head as possible while still being able to see the book.
I swear I could hear the blood dripping from Anna's dress. I felt the wind, the chill in the air…oh, right. I was also reading this as the weather was getting decidedly colder. BUT THIS IS WHY IT WAS SO AWESOME!! I was looking for a book that could make me feel like I did as a little kid, like Halloween wasn't just costumes, but maybe something darker…maybe the veil really does grow thin on October 31st. Well. Mission completely fucking accomplished. My almost-30-year-old self no longer wants to go to bed alone.
5/5 stars. I immediately ordered the second one and HIGHLY recommend this one if you like creepy and young adult books.
Subscribe to Blog via Email