My Down the TBR Hole post is a little late this week! I've gotten a bit off schedule over the weekend…some things are happening in my personal life (some good, some sad, but everything happens for a reason). I didn't do a Something Else Sunday this week because on Sunday (and Monday) I was SO BUSY doing the things…I'll share about them next week. I also didn't publish projected posts because I knew this off-schedule thing was going to happen, so I'm just posting as I can! Tomorrow however, another Writing Up Wednesday will be up. 😀
Time to wield the axe again – I'm mercilessly culling my TBR list on GoodReads with the amazing Down the TBR Hole meme by Lia at Lost in a Story!
Most of you probably know this feeling. Your Goodreads TBR pile keeps growing and growing and it seems like there is no light at the end of the tunnel. You keep adding, but you add more than you actually read. And then when you're scrolling through your list, you realize that you have no idea what half the books are about and why you added them. Well, that's going to change!
It works like this:
Go to your Goodreads to-read shelf.
Order on ascending date added.
Take the first 5 (or 10 if you're feeling adventurous) books. Of course if you do this weekly, you start where you left off the last time.
Read the synopses of the books.
Decide: keep it or should it go?
When I started this series of posts, I had 604 books on my TBR list. As of today, I have 612. Once again, this week I was strong and only added one! Go me! Haha. Today I'm looking at numbers 57-61 of my original 604.

Title/Author: The Golden Compass, by Philip Pullman
Date Added: April 26, 2014
Thoughts: Oh, I've wanted to read this for so long but for some reason it's never been conveniently at hand! I recall it being greatly abhorred by some religious group my mom was in and so I never read it as a kid.
Judgment: Keep!
Title/Author: Awaken the Highland Warrior, by Anita Clenney
Date Added: April 27, 2014
Thoughts: I think I got this as free ebook…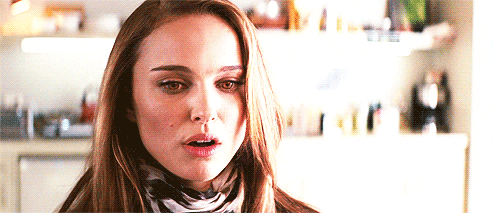 Judgment: GO.
Title/Author: Dogtripping, by David Rosenfelt
Date Added: May 10, 2014
Thoughts: This seems like a very under appreciate book, and one that might be a real gem. The subject matter is definitely near and dear to my heart.
Judgment: Keep.
Title/Author: Horses Never Lie, by Mark Rashid
Date Added: May 10, 2014
Thoughts: I had hopes this book was soon to be relevant to me when I added it. Sadly, 3 years later, it looks like I'm no closer to returning to riding than I was then.
Judgment: Go.

Title/Author: Pukka's Promise: the Quest for Longer-Lived Dogs
Date Added: May 10, 2014
Thoughts:  Having owned, rescued, shown, and said goodbye to beloved dogs, this book will always be relevant to me and one day I will sit down with a copy and read it!
Judgment: Keep.
Not quite as good this week, but still progress! 2/5. Are you doing the Down the TBR Hole challenge too? How many have you managed to cull?
Related Posts