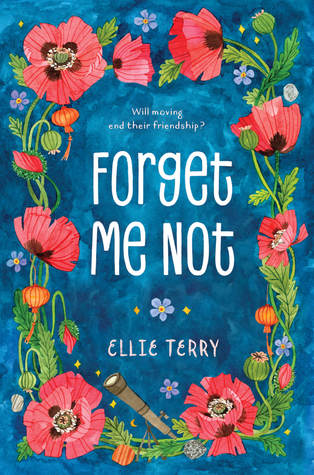 Forget Me Not
by
Ellie Terry
Published by
Feiwel & Friends
on March 14th 2017
Genres:
Middle Grade
,
Modern
Pages:
336
, 
Buy on Amazon

A girl with Tourette syndrome starts a new school and tries to hide her quirks in this debut middle-grade novel in verse.
Calliope June has Tourette syndrome. Sometimes she can't control the noises that come out of her mouth, or even her body language. When she and her mother move yet again, she tries to hide her TS. But soon the kids in her class realize she's different. Only her neighbor, who is also the class president, sees her as she truly is—a quirky kid, and a good friend. But is he brave enough to take their friendship public?
As Callie navigates school, she must also face her mother's new relationship and the fact that she might be moving again—just as she's starting to make friends and finally accept her differences. This story of being true to yourself will speak to a wide audience.
I ran across this book by reading Mishma's author interview over on her blog, Chasing Faerytales. It's amazing, PLEASE GO READ. I've been participating in the Diverse Reads 2017 challenge, hosted by Mishma and Shelley, and while I had already chosen my March book (still waiting on it to arrive), after I read the preview of this one on Amazon I simply HAD to read it. And oh, look at that! It's also a 2017 debut novel, so I FINALLY get to add one to that challenge as well!
---
Ancient Greeks called the planets

      planetoi

because it means "wanderers,"
and because planets don't stay

in
one
fixed
place

they're constantly moving,
wandering between the stars,

like me.
Calliope June has Tourette's Syndrome. She also has either an extremely heartbroken or extremely immature mother, I can't decide which. I waffled between feeling sorry for her mom, or being absolutely furious with her. Regardless, Cassie has lived in 10 different places in the past 9 years. Every time her mom breaks up with a guy, they move. With no warning. While Callie recognizes that her mom loves her, she also slowly comes to see that she is also wrong in some of the ways she "shows" her love. I was really happy when, towards the end, Cassie found the inner strength to confront her mother about some of those things.
Callie's tics cause her a lot of embarrassment. She tries so hard to control them, but that only seems to make them worse. Her consciousness of them and yet the constant betrayal by her body were very eye-opening. I've never known anyone with TS and my only real media exposure is the bartender in The Boondocks Saints. It's sad that there isn't more education on this condition and that so much fun is made of it. The kids at Callie's school never thought twice, and even her own mother is embarrassed by it. HER MOTHER! Callie is embarrassed enough, she certainly doesn't need anyone telling her to try to stop, or hide her tics. Despite all that, she is such a huge-hearted person and continues to pick herself up and continue on. Sure, she has emotional moments – but we all do, and most of us don't struggle with a health condition that has our own body backfiring on us every second of every day.
I loved the verse in this book – and I am so, SO far from being a poetry person. In fact, when I first saw that this book was written in verse I nearly didn't look any further because of that. But I was intrigued by the concept, and I've never read anything that had a character with TS, so I read the excerpt on Amazon and I had to have the rest of the book RIGHT HERE RIGHT NOW. Turns out that there are two points of view in the story: Callie's, the verse, and Jinsong's, the prose. It works beautifully. The verse feels like a stream-of-consciousness narration.
The characters took me back to middle school. Callie and Jinsong are so very real. Jinsong made me angry for awhile, because even though he likes Callie at first he feels too embarrassed by her to stand up for her. It was really sickening…but he grows. He finds his backbone, and his heart, and it's just the most adorable thing ever.
My heart broke for Callie the entire way through the book. The amount of resilience and tenacity she shows is incredible. Even when the very person who should help her and care for her the most barely gives her the time of day. Also, kids are so, so MEAN. I loved that as embarrassed and hurt as she would sometimes be though, Callie still found it in her to fight back.
"They all have friendship lockets.
Every girl at Black Ridge has one,
except you."

I glance at Beatriz's neck.
"And you."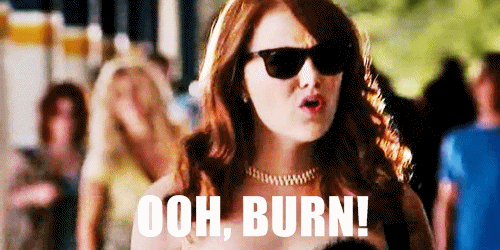 BURN, baby, burn.
This was a phenomenal book. I really felt like the author put us right into Callie's shoes. The writing was flawless – not once did I feel jolted out of the story by any sort of author intervention, and the ending…well. My heart broke into a thousand pieces. But it's worth it! It fits. And there is hope, because Callie is not the sort of person to let her condition or her mother stop her.
There are a lot of quotes from the book that I would love to share. I bookmarked SO many. But I really think this is one you need to go read for yourself. So please, go buy a copy or request your library to buy one!
Subscribe to Blog via Email