Welcome to another week of Writing Up Wednesday! I've been so excited to see more people participating in this, I hope you guys enjoy it as much as I do. 🙂 One BIG NEW THING I'm announcing this week is the creation of the Writing Up Wednesday page, where you can currently find the next 2 months of topics posted. I know a lot of people write their posts in advance, so I wanted to provide that opportunity to you all. 🙂 I've also added a list of previous weeks topics that I will try (key word) to keep updated. So on to this week! I can't wait to hear what you all have to say about this one.
Besides the writing I do for my blog, I've also started writing fiction again this year. NaNoWriMo 2016 really kicked me into gear and got me excited about writing again. It's an excitement that I hope will last, and there's no better way than to keep motivation up than to share it! I know a lot of my blogger friends also have writing goals outside of their blogs. Week to week I want to discuss various different topics related to writing, and I'll put a link-up at the bottom of each topic post. This week we have:
Writing Up Wednesday 9: Wordcount Woes

Writers seem to either obsess over word count or ignore it altogether. Which are you? Why do you find it important or not?
Ah, the dreaded word count. For my fellow NaNo-ers, you know why word count is a big deal, at least for November (and the upcoming April, my first time participating in Camp NaNoWriMo!). However, the 50K NaNo goal aside, word count usually doesn't come into consideration UNLESS you are planning to write for publication. Editors and publishers are stingy when it comes to space on the printed page!
I do want to have my work published one day. Wow, I said it out loud. But yes, I do…so when I set up the goals for my novel for this year, I kept in mind the generally accepted word count limits for different genres. My goal is a 100,000 word manuscript 1st draft, at minimum. Knowing my verbose self, it will probably be well over that when finished. Hah. When I made that goal in January, I calculated that I would only have to write 345 words per day to reach that goal! Wow! So achievable, right?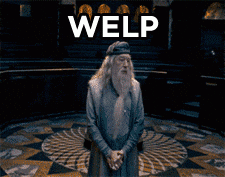 I'm sure you can imagine how well that went. I did okay for January, but February I totally fell off the bandwagon and haven't been able to get back with it. I'm afraid to see where I sit with my current word count compared to where I should be. For about 3 weeks I didn't write at all, but I've been plugging away almost every day now and my total is currently sitting at 16,000.
16,000/100,000. Easy math, that's 16%. And we're about a quarter through the year. THAT'S NOT GOOD FOR MY GOAL, FOLKS!
But you know what, it's ok. It's okay. Deep breaths. I can still do this. With some extra free time, focus, and motivation, I can do this. I may not be a published author yet, but I will be one day and I. Can. Do. This.
Now I just need to work up the courage to pull out my spreadsheets and see just how far behind I am…
Subscribe to Blog via Email