Oh hi! I haven't entirely disappeared. Just mostly. I'm on vacation. Ish. Because I'm trying to house hunt and apply to universities at the same time and just WTF IS ALL THIS ADULTING. Also trying to ignore the fact that Virginia air is trying to kill me by giving me allergies so bad my eye swelled shut and I could barely see. Yay me. 😛
So this popped up in my inbox DAYS ago and I knew I wanted to do it. Many thanks to Cait @ PaperFury!
What book has been on your shelves the longest?
Uhhhhh. Possibly the Samantha set from American Girl. Or the Little House on the Prairie set. I'm not sure. I loved the American Girl girls SO MUCH when I was like 8-10 years old. As in loved them enough that even though I am now GROWN and do not plan to have my own little American girl-child, I am tempted to buy all the sets and put them on my shelves…because obviously my friends and family have little girls who MUST be shown the love of reading, right? Not because I am just a book dragon and like to hoard matching books. Ahem.
2. What is your current read, your last read, and the book you'll read next?
I just finished Girl Out of Water. It was AMAZING. Also a giant kick in the feels because…well. Maybe I'll elaborate in a review at some point. But I kind of want to sleep with this book under my pillow because I feel like someone GOT ME. Even if I'm 10 12 years older than Anise.
My current read is Epic Tomatoes. Don't judge. 😛 I like science, and growing things, and I'm fascinated by plant genetics. So bite me…though a tomato would be more tasty. 😛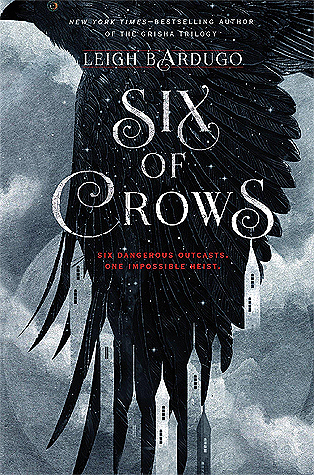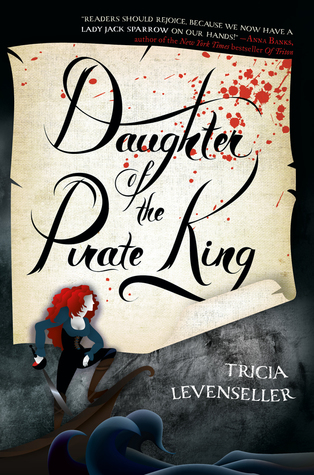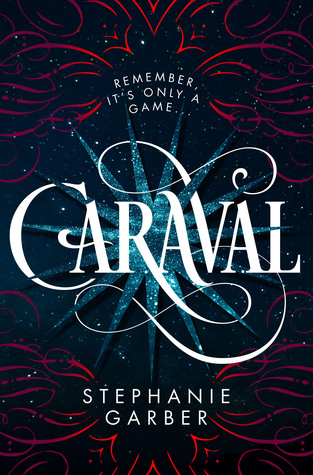 My next read…I'm torn. I brought a bunch of books with me and haven't had nearly as much time to read as I thought sooooo….what's a girl to do.
3. What book did everyone like, but you hated?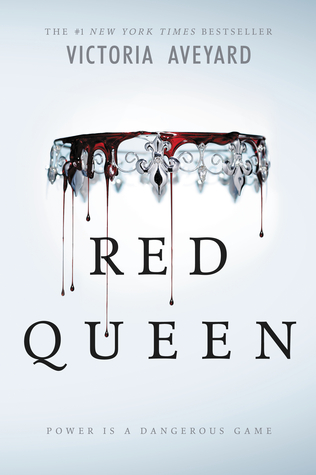 Red Queen. Grrrr. Did not enjoy this one at all. Sorry, everyone. Read my rant-y review.
4. What book do you keep telling yourself you'll read, but you probably won't?
Who am I kidding…while I have a backlist of classics, I'm not sure when I'll ever get around to reading them. I'll be lucky to get to 12 for this year, especially since as of right now I think I'm at 1/12. 😛
5. Which book are you saving for retirement?
I don't ever plan to retire, soooooo….
6. Last page: do you read it first or wait to the end?
Errr…can I plead the 5th? No? Okay. So…I don't ever read the last page FIRST, but a lot of times when the suspense gets to me I will flip to the last few chapters, just to make sure my babies (i.e., my fav characters) survive and everything works out in the end. Guilty. As. Charged.
7. Acknowledgments: are they a waste of paper and ink or interesting?
I think they're pretty cool, myself! I will admit, when they are more than 3 pages long I read the first couple pages and then skim the rest. Because I figure there's absolutely no chance that *I* or anyone I know is in them, so…yeah.
8. Which book character would you like to switch places with?
Ugh. See, in most of my favorite books…the characters are kind of in less than ideal circumstances, so no one in their right mind would REALLY want to switch places with them…but I guess if I had to choose, I'd choose Claire from Outlander. Because not only does she hang a hunk of a Scottish Highlander for a husband (who is big and tough and the BEST WARRIOR, but also a big ol' teddy bear), the whole area and time period is fascinating to me. Minus all the really shitty stuff she and Jamie and their family have to go through.
9. Do you have a book that reminds you of something specific in your life?
Isn't every book connected to a memory? Wait, no. There are definitely some books I've read that I can't recall where or when I read them. But most books on my shelves I remember the circumstances or where I was mentally when I read them. Like I read the Percy Jackson and the Olympians series when I was sick and could NOT get my hands on anything else – and in the process discovered an awesome series and author.
10. Name a book that you acquired in an interesting way.
I used to do book swaps on Swap-bot. I got Mr. Penumbra's 24-Hour Bookstore that way. That's about as interesting as my book acquiring goes, haha!
11. Have you ever given away a special book to a special person for a special reason?
Yes. I gave my copy of Romancing the Inventor to someone, because my heart just told me it was perfect for them. Because representation.
12. Which book has been with your the most places?
Ummmm….well, Lord of the Rings is my go-to comfort read. So I have hard copies, Nook copies, and audio copies. But, the same could be said for Outlander…I just read Lord of the Rings first.
13. Any "required reading" you hated in high school that wasn't so bad 2 years later?
Are you kidding me? I was that kid in high school who had all the material read 2 weeks after school started. I couldn't get my hands on enough books, and if they were required, so much the better.
14. Used or brand new?
OMG. How can you even ask this question?? I love them ALL. If it's a fairly new series I try to find like new condition books…if they are older, then I don't mind them with some wear. I'm not a first-edition collector, I can't afford it. Much as I would love to be…but then I might be afraid to actually read them.
15. Have you ever read a Dan Brown book?
What? No. Though I keep meaning to give the first one a try.
16. Have you ever seen a movie you liked more than the book?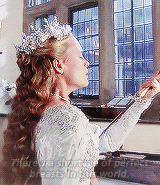 The Princess Bride. Shocking, I know. Though Buttercup is possbily the lamest of lame heroines. The movie is hysterical, but the book is lame.
17. A book that's made you hungry?
Nothing particularly comes to mind…food isn't so present in most of the books I read, maybe? Or maybe I just don't notice?
18. Who is the person whose book advice you'll always take?
Um, I can't say 100% of the time to anyone, but I love Emily May's reviews and have found her tastes and opinions align with mine about 92% of the time. In real life, my best friend Mara has pretty good tastes and she's known me forever so she's good at picking stuff I like. 😉
19. Most read authors?
I'm totally copying Cait with the GoodReads screenshot. Hehe. Also this is kind of embarrassing, and skewed because Valerie Tripp wrote a ton of the American Girl books I read as a 10 year old. 😛
And I'm skipping the last question because it just breaks my brain. Hahaha. 😛
Related Posts