This morning is the first time I have had time to truly relax in several weeks. Yes, there have been moments or even an hour here and there, but for the most part my husband and I have just been GOGOGOGOGO with barely time to breathe. We finally have our own place again, and are trying to settle in…the majority (as in, 85%) of our belongings won't be here until the end of the month, so we are getting by on what was in our suitcases and the furniture we bought back home! Yay, new furniture!! For the first time in…ever? I'm so excited about it. We were so blessed and able to get amazing deals from some family friends who were retiring their furniture store.
I am probably the most excited about the roll-top desk that actually stayed in Virginia, due to difficulty of moving and the fact that we will be – drumroll please – moving back there in about 6 months! Why yes, I just love moving twice in one year, don't you? 😛 But then we will be back HOME and it will all be worth it.
Tennessee isn't TOO far from home, anyway, and it's a lot like home. At least it is in the States. Even if some of the uber-conservative-fanatics I've seen have me a bit scared. 😛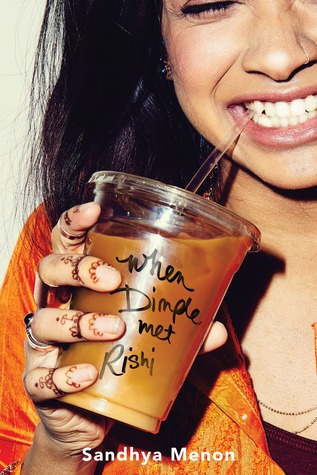 Sadly I missed the release party for When Dimple Met Rishi, which was in Nashville only about an hour's drive away from our new place…which we weren't yet moved into. My pre-ordered book is still waiting on me there, whenever I get a chance to go explore and find Parnassus Books. Which looks amazing, and is obviously a huge priority but I am totally peopled and traveled out and want to do nothing but sit at home on my couch and vegetate. By which I mean read and drink coffee.
Tristan spent the last month with my sister-in-law's family, during which time my 13-year-old niece became super attached to him and I felt horrible taking him back. But I missed my little buddy so so so much! And he seems very happy to be home…he went right back to sleeping in our bed and between us. His fur-parents are much pleased to be back with him. 😀
I'm hoping to be back at writing reviews and updates this week. Not holding my breath, because I'm still not quite sure how work is going to go and of course there's all the organization stuff that absolutely MUST be done. I'm also trying to start a little container garden on my porch but the season is so far gone already that I'm behind!
So, what have I missed? What's your new favorite release from April and May? What's coming up this month that I might have overlooked?
Related Posts