When I was approved for a NetGalley copy of this book, I could not have been more excited! This was totally me:
And then I put off reading it for months because I'm terrified of endings. Then when I did read it, all I could do was flail because it was still months from being released. So now…drumroll please! I can finally bring you my review of The Fallen Kingdom, the last book in Elizabeth May's delightful The Falconer Trilogy (but hopefully far from the last book she publishes).
The Fallen Kingdom (The Falconer, #3)
by
Elizabeth May
on June 13, 2017
Genres:
Fantasy
,
Young Adult
, 
Buy on Amazon

The long-awaited final book in the Falconer trilogy is an imaginative tour-de-force that will thrill fans of the series. Aileana Kameron, resurrected by ancient fae magic, returns to the world she once knew with no memory of her past and with dangerous powers she struggles to control. Desperate to break the curse that pits two factions of the fae against each other in a struggle that will decide the fate of the human and fae worlds, her only hope is hidden in an ancient book guarded by the legendary Morrigan, a faery of immense power and cruelty. To save the world and the people she loves, Aileana must learn to harness her dark new powers even as they are slowly destroying her. Packed with immersive detail, action, romance, and fae lore, and publishing simultaneously in the UK, The Fallen Kingdom brings the Falconer's story to an epic and unforgettable conclusion.
SPOILER ALERT for the first two books of the series! You can read my reviews of those here: The Falconer (Book 1), and The Vanishing Throne (Book 2).
The Fallen Kingdom picks back up exactly where The Vanishing Throne left off – at least in Aileana's mind. In reality quite a bit has happened and I was super confused for a few chapters. This would be a negative EXCEPT Aileana is just as confused as the hapless reader and so it's perfect. She slowly pieces together what happened to her and everyone else and while she's just as much a badass as ever (and still feels the need to remind us of that now and again), she is not as in control as she seemed before, despite having all the unnatural powers of the fae. Aileana is human, and humans imbued with fae powers…well, it's not working out so well for her.
Kiaran…um. Well. Kiaran is just as dark and broody as ever. His day/night personality was more in evidence here, and it was more disconcerting than ever before. However…he still wasn't as dark as I was expecting. Good thing…I guess? He's the Unseelie King, he's supposed to be evil and dark and twisted…and he was, but we don't really see that directly. Also when Kam actually gets to him it was a little anticlimactic because he really didn't seem all that different. The end though…be. still. my. bleeding. heart.
Aithinne as queen of the Seelie fae is just as amazing, hysterical, and badass as ever. I still adore her. I still want her to be my best friend.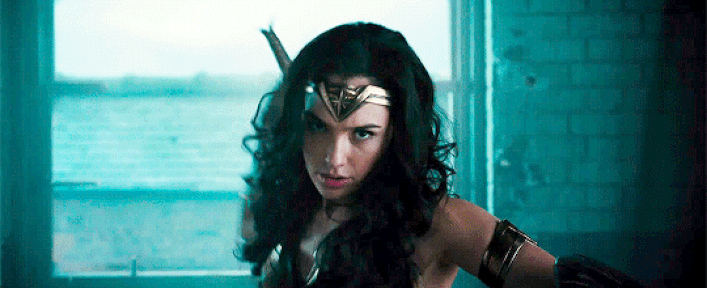 She still has the best lines in the book but I unfortunately can't quote any of them because my ePub file expired and my copy of the book hasn't arrived yet. Bad book blogger.
I LOVED the way the legend of the Morrigan and her sister was woven into the story. I definitely need to brush up on my Scottish mythology/folklore, because I'm fairly certain I was missing some subtle nuances but I still thoroughly enjoyed it.
As you can see, I had a few issues with the story, as characters weren't quite what I expected or weren't as developed as I hoped…but Elizabeth May managed to write such an amazing story with characters I was SO committed to, and also to not make it a happily-ever-after fairy tale. It has aspects of it, but…it's not entirely, and that was part of what made me rate it 5 stars.
I can't wait to see what Ms. May writes next! She's definitely on my auto-buy list. Personally, I would love to see a book (or two or three) with Aithinne as the main character. Hint, hint, Ms. May. 😉
Many thanks to Chronicle Books and NetGalley for the review copy in exchange for an honest review!
Subscribe to Blog via Email