Happy Labor Day, fellow bookworms! I am thoroughly enjoying my long weekend. In lieu of the Sunday Post this week you are getting my August recap! Pretty short this time…I have been reading some – not a lot, but some, which is a huge improvement over most of last month. However, August did see the return of my reading mojo, to some extent. Still not up to where it was this time a year ago, but it's progress. I've had a ton of other stuff going on in the last few months so I'm just grateful to be able to read and enjoy at all! I've ALSO been working on a new project near and dear to my heart…which I'll be sharing with you guys later this week. If I can wait that long. 😉
Read

: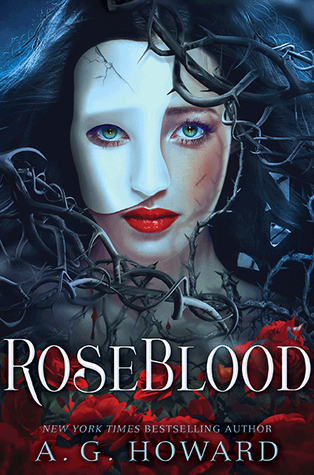 Generally speaking, I suck at reading sequels so I was super proud of myself for finishing Silver Stars…which I thought was the end of a duology but naturally turned out to be the 2nd of a trilogy. Oops. But I'm super excited for the next one, Purple Hearts, which (also naturally) won't be out until January 2018. *eyeroll* Because of course. In the meantime you can read my review of the FIRST book in this series, Front Lines – and hopefully sometime in the next few weeks I'll have a Silver Stars review up!
I enjoyed RoseBlood much more than I thought I would after reading some super scathing reviews! I was so happy because I had high hopes and I feel like A.G. Howard really delivered. More on that later as well!
The book on Rottweilers was because we are looking into obtaining one as a service dog for my husband. It was very informative and the authors obviously had a lot of experience. No plans to review this one!
Reviewed

:
You can read Night Swimming here, and Hyperbole and a Half here! Obviously I am a bit behind and have slowed waaaaay down on reviewing…I'm hoping to get caught up eventually. I might do a mini-review post of several recent books…we shall see!
Currently Reading

:

Because when you're in a bit of a reading slump, you (obviously) start multiple books in a effort to see what speaks to your inner bookworm (like a muse, but for readers, courtesy of my friend Anne). Also you read self-improvement books because my life is going to be a ROLLERCOASTER for the next several months and I want to swim, not just tread water.
How about you? Was August a good reading month for you? What's on your radar for September?
Follow me on social media, and be sure to subscribe!
SaveSave
Related Posts