Hey everyone! Back with another Sunday Post update, via Kimberly at Caffeinated Book Reviewer.
Bear with me folks, this post is part weekly update and part book review! This week I focused really hard on something I've been lacking a lot of lately – taking care of myself. I am always taking care of other people. At work, I not only take care of patients, I take care of co-workers that work under me or are less experienced. I also seem to attract anyone with problems and everyone likes to talk to me – which I find very ironic, since I am generally very quiet and keep to myself. At home, I take care of my husband – which is, of course, a mutual thing, but I still feel like I need to make sure he is happy and not starving, etc. etc. I do things for myself, of course, but I never completely immerse myself in any of them. I always have one eye and ear out on the people around me (even when I try my hardest to at least APPEAR like I am ignoring them in hopes I won't be interrupted).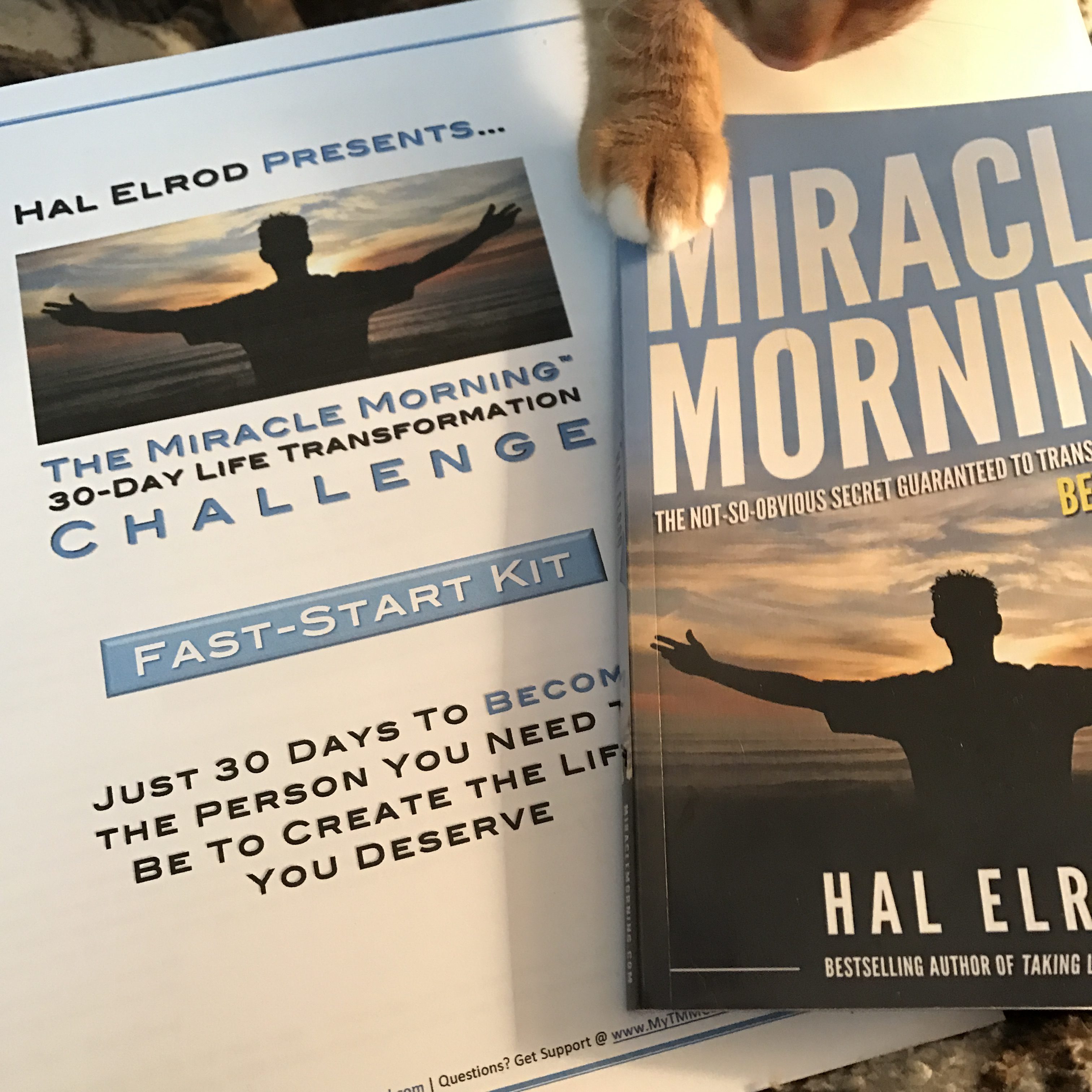 The Miracle Morning: The Not-So-Obvious Secret Guaranteed to Transform Your Life (Before 8AM)

by Hal Elrod
Published by Hal Elrod on December 7th 2012
Pages: 140

, Buy on Amazon


What if you could miraculously wake up tomorrow and any-or every area of your life was transformed? What would be different? Would you be happier? Healthier? More successful? In better shape? Would you have more energy? Less Stress? More Money? Better relationships? Which of your problems would be solved? What if I told you that there is a "not-so-obvious" secret that is guaranteed to transform any-or literally every area of your life, faster than you ever thought possible? What if I told you it would only take 6 minutes a day? Enter The Miracle Morning. What's now being practiced by thousands of people around the world could perhaps be the simplest approach to creating the life you've always wanted. It's been right there in front of us, but this book has finally brought it to life. Are you ready? The next chapter of your life-the most extraordinary life you've ever imagined-is about to begin. IT'S TIME TO WAKE UP TO YOUR FULL POTENTIAL...
Last weekend, I read The Miracle Morning after hearing it much raved about, particularly by Kara over at Boho Berry. I was dubious, not going to lie. I already get up super early in the morning and the idea of voluntarily getting up even earlier wasn't very appealing. However, I decided to give Mr. Elrod and his S.A.V.E.R.S. (Silence, Affirmation, Visualization, Exercise, Reading, Scribing) a try. The book in and of itself was inspiring, with all kinds of motivating quotes.
I'm on my sixth day of The Miracle Morning, and while I'm not sure my actual productivity has increased or anything like that – I feel better. I feel better about myself, more motivated, more relaxed, more confident. I can't recommend this book enough, and for EVERYONE – students, entrepeneurs, professionals – wherever you are, the principles in this book are applicable. Are they new? No. But, if you're like me, maybe it had never occurred to you how to string all these things together for your own maximum benefit. Hal also has a way of writing that just makes you want to GO DO THINGS and also makes you think you can conquer the world – all very invigorating.
I want to point out that I was initially rather sketch on this whole idea, because I thought for sure it would be a gimmick to get you to buy more of Hal's products. Actually, anything he references in the book as far as handouts, online community, etc – is FREE. I was very pleasantly surprised. I joined the Miracle Morning FB group, but haven't really participated as to be honest I really prefer the bullet journal-centric Boho Berry Tribe group! It seems to have a lot of the same vibe – positive, energetic, uplifting, motivating – all while being just as obsessed with bullet journals and art stuff as I am. Haha.
Let me know if you read and give this a try! I'd love to hear how it works out for you. Or if you've already tried it, I'd love to hear about that too!
With all that said, I am still trying to find a schedule that really works for me. Getting up early and having some "me time" has definitely helped, but I am still struggling to balance writing, work, and family commitments. I'll figure it out eventually. In the meantime…
Next Week on the Blog

:

Down the TBR Hole #25
A Super Almost-Secret Squirrel Announcement
Maybe a book review?

Yeah, see. Not so organized. But still here, and feeling hopeful and like I might actually start swimming soon, as opposed to just treading water!

SaveSave

SaveSave

SaveSave
Subscribe to Blog via Email