The Strange Case of the Alchemist's Daughter
by
Theodora Goss
on June 20th 2017
Genres:
Alternate History
,
Historical
,
Young Adult
Pages:
416
, 
Buy on Amazon

Mary Jekyll, alone and penniless following her parents' death, is curious about the secrets of her father's mysterious past. One clue in particular hints that Edward Hyde, her father's former friend and a murderer, may be nearby, and there is a reward for information leading to his capture…a reward that would solve all of her immediate financial woes.

But her hunt leads her to Hyde's daughter, Diana, a feral child left to be raised by nuns. With the assistance of Sherlock Holmes and Dr. Watson, Mary continues her search for the elusive Hyde, and soon befriends more women, all of whom have been created through terrifying experimentation: Beatrice Rappaccini, Catherine Moreau, and Justine Frankenstein.

When their investigations lead them to the discovery of a secret society of immoral and power-crazed scientists, the horrors of their past return. Now it is up to the monsters to finally triumph over the monstrous.
---
"No wonder men did not want women to wear bloomers. What could women accomplish if they did not have to continually mind their skirts, keep them from dragging in the mud or getting trampled on the steps of an omnibus? If they had pockets! With pockets, women could conquer the world!"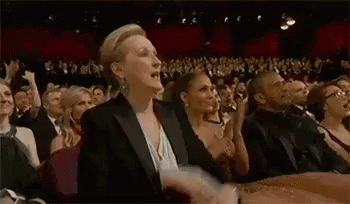 This was a fabulous book to start out 2018! It was just the right parts dry, sarcastic humor, witty remarks, and references to the classics mixed with strong female characters. My inner book nerd did so many happy dances. I absolutely LOVED the characters and ideas pulled from the classics (Frankenstein, The Adventures of Sherlock Holmes, Dr. Jekyll and Mr. Hyde, and I think maybe another that I'm missing). However, the reader does not have to have read those classics to enjoy this book. The characters are entirely fleshed out in this book alone. They have their own stories and the style of writing is completely entertaining. It starts out written in 3rd person, but within just a couple of pages it shifts – brilliantly – to a sidebar commentary of the various characters interjecting while the narrator is writing! It sounds complicated but it is amazing and brilliant and I laughed out loud so many times.
Based around the idea of a secret scientific society at the end of the 19th century, the story starts out with the main character, Mary Jekyll, burying her mother and in desperate financial straits. Then through a series of unusual discoveries in her mother's papers, she stumbles across a strangest of characters – all of which seem linked to herself and her dead father in some way. Then they link up with Sherlock Holmes and Dr. Watson and between their ever-growing little menagerie of misfits they attempt to solve the mystery of this strange society.
There's no real romance – there are hints of it, and some of the characters have obviously had past relationships or relations, as they are referred to at one point. I admit that I'm really looking forward to the sequel, not only to see what exactly was going on with the Society but because I am dying to know if Mary actually ends up with Dr. Watson (as in the original Sherlock Holmes stories, Dr. Watson's eventual wife was named Mary), or not! I feel like it will be a NOT but I just need to know. 😛
Overall, 5/5 stars and a fantastic start to my reading year 2018! Highly recommend to YA readers who are fans of historical fiction in general, but especially classic literature.
---
I hope you enjoyed my review of

The Strange Case of the Alchemist's Daughter

! Follow me on social media to keep up with more reviews and bookish posts!
[Disclosure: This post may contain affiliate links which means that if you click on a link and purchase something I've talked about or recommended, I'll receive a very small percentage of the sale. Please see my disclosure policy for more info.]
Reading this book contributed to these challenges:
Subscribe to Blog via Email