This year has not been a great one for my reading! I've been reading…but reading required stuff for school. I had sort of forgotten about that aspect of college classes. 😛 Very inconvenient, that. So basically, all these fabulous new books have come out and I HAVEN'T READ A SINGLE ONE. Not even the ones I pre-ordered!
I keep reminding myself that this is a temporary – albeit going to be a VERY long temporary – season and one day I will have time to read all the things I want again. I'm actually enjoying school very much and it's going very well! I just have to prioritize my time and energy and…well. I care too much about my GPA to put anything except my family in front of it. That said, AUGUST IS COMING. And with August is coming a month-long break from classes.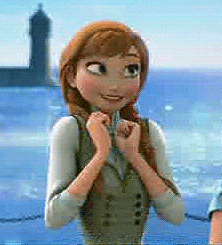 I have SO earned it, people. Hopefully during that month, I will get to at least a handful of these amazing-sounding new 2018 books! All covers link to GoodReads.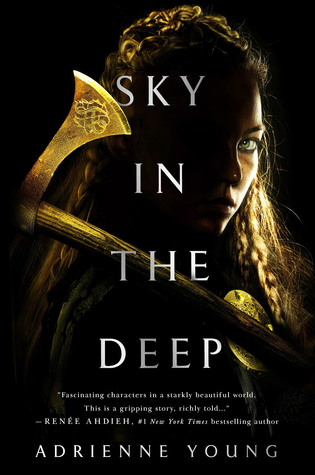 THIS BOOK. Viking shield-maidens, betrayals, forbidden love? YES PLEASE. On my shelf since release, it's coming with me on vacation. It sounds amazing and I keep seeing new great reviews for it!
Another one already on my shelf. This one seems to turn ALL the stereotypes for historical and even alternate history books on their respective heads. I can't wait. It, also, sounds amazing! Sorry, you'll have to bear with me repeatedly using that word because these are all just making me squeal with anticipation like a little kid.
Yet another one that is already on my shelf…still unread. Ahem. I had to get this one because I loved Marsh's YA debut, Fear the Drowning Deep. Necromancy, bisexuality, and monsters…sign me up. Must. Read. Faster.
I have been waiting for this book since I finished When Dimple Met Rishi – which was fabulous, and I am sure this one will be just as fabulous. OMG. Why can I not have a 48 hour day? And keep my sleep needs the same, thankyouverymuch.
EEEEEEEEE!!! It's finally here, it's finally here! I snickered and guffawed my way through My Lady Jane, so I am delighted to read these awesome authors' take on Jane Eyre. I'm convinced it will be just as amazing, lighthearted, and fun.
There are TONS more books that sound phenomenal out this year. If you want you can check out my entire 2018 release list on GoodReads, and please share some of your favorites – whether you've read them already or still waiting – in the comments!
---

[Disclosure: This post may contain affiliate links which means that if you click on a link and purchase something I've talked about or recommended, I'll receive a very small percentage of the sale. Please see my disclosure policy for more info.]If you really enjoyed reading and would like to show your support for future content and help keep the blog running (my goal is to make the blog self-supporting), consider using the affiliate links on this page to buy your next book, or donate to the blog using one of the links below!
Subscribe to Blog via Email