The Royal Runaway
by
Lindsay Emory
Published by
Gallery Books
on October 9, 2018
Genres:
Modern
,
Romance
Pages:
304

For fans of The Princess Diaries and The Royal We comes a fun and daring novel about a modern-day princess who teams up with a spy to find out what happened to the fiancé who left her at the altar—and who just might get her own fairytale in the process.

Princess Theodora Isabella Victoria of Drieden of the Royal House Laurent is so over this princess thing.

After her fiancé jilted her on their wedding day, she's finally back home after spending four months in exile—aka it's back to press conferences, public appearances, and putting on a show for the Driedish nation as the perfect princess they expect her to be. But Thea's sick of duty. After all, that's what got her into this mess in the first place.

So when she sneaks out of the palace and meets a sexy Scot named Nick in a local bar, she relishes the chance to be a normal woman for a change. But just as she thinks she's found her Prince Charming for the night, he reveals his intentions are less than honorable: he's the brother of her former fiancé, a British spy, and he's not above blackmail. As Thea reluctantly joins forces with Nick to find out what happened the day her fiancé disappeared, together they discover a secret that could destroy a centuries-old monarchy and change life as they know it.

Funny, fast-paced, and full of more twists and turns than the castle Thea lives in, The Royal Runaway is a fresh romantic comedy that will leave you cheering for the modern-day royal who chucks the rulebook aside to create her own happily-ever-after.
Fluffy. A little bit funny, a lot ridiculous. Requires much more suspension of disbelief than my usual picks, but even still it was entertaining enough to finish. The title feels a bit misleading, as Thea never really seems to run away…she just sort of flounces off and disappears for a few days but doesn't really go far. But anyway…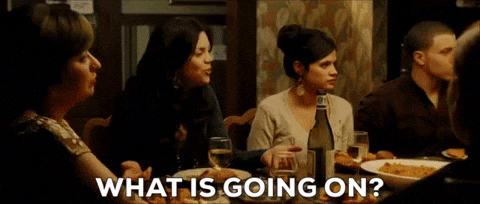 The plot is a bit…farfetched. Hence the required suspension of disbelief. The locale is obviously based on England, but the author has invented another country (I suppose so no one can say she's dissing the actual British royal family?) and culture. Said country and culture is pretty much England…except England is also mentioned. Color me confused, for the first few chapters until I gave up trying to understand and just rolled with it. Then there is the issue of Princess Thea's fiance' abandoning her at the altar, and all the other super-secret-squirrel-stuff…and then there's the other guy, who, yes, sounds hot, but in a very generic sense. Oh well, it was still cute.
I struggled a bit to really connect with and feel for the characters. Both Thea and Nick are just kind of…flat. Not in an annoying way, there just didn't seem to be a lot there other than Nick's oh-so-attractive-secretiveness about his past life and Thea's terribly, exhausting choices between family duty and her heart's desires. Oooookay, first world problems much? That is, at least, pointed out in the book. Thea needed a backbone. Nick needed to think more with his big head instead of his little one, all James Bond style.
The end was a little rushed, but it tied up all the loose ends nicely. All in all The Royal Runaway was a light, quick and easy read but without a whole lot of substance – which sometimes is exactly what is needed.
Many thanks to the publisher and Netgalley for providing an ARC in exchange for an honest review.
---

If you really enjoyed reading and would like to show your support for future content and help keep the blog running (my goal is to make the blog self-supporting), consider using the affiliate links on this page to buy your next book, or donate to the blog using one of the links below!
Reading this book contributed to these challenges:
Subscribe to Blog via Email