Dark Arts and a Daiquiri (The Guild Codex: Spellbound, #2)
by
Annette Marie
Published by
Dark Owl Fantasy Inc.
on November 16, 2018
Genres:
Urban Fantasy
Buy on Amazon

When I found myself facing down the scariest black-magic felon in the city, practically daring him to abduct me, I had to wonder exactly how I ended up here.

It all started when I accidentally landed a job as a bartender—but not at a bar. At a guild, populated by mages, sorcerers, alchemists, witches, and psychics. Good thing this lame-o human is adaptable, right?

Then my favorite guild members—three sexy, powerful, and intermittently charming mages—asked for my help. Did they want access to my encyclopedic knowledge of cocktails? Oh no. They wanted to wrap me up in a pretty ribbon and plunk me in the crosshairs of a murderous rogue to lure him out of hiding.

So that's what we did. And that's why I'm here. About to be kidnapped. Oh, and our grand plan for safely capturing said murderous rogue? Yeah, that completely fell apart about two minutes ago.

Why did I agree to this again?

--Note: The three mages are definitely sexy, but this series isn't a reverse harem. It's 100% fun, sassy, fast-paced urban fantasy.




Tori has no problem getting herself into trouble in every book in the Guild Codex series, but each one is a complete adventure—no cliffhanger endings.

--THE GUILD CODEX: SPELLBOUNDThree Mages and a Margarita (#1)Dark Arts and a Daiquiri (#2)Two Witches and a Whiskey (#3)
So excited that this book published right on the heels of the first one! I was anticipating a long wait, but it was only about two months. And the third one is due to be out February 8th…be still my heart! Also please tell me it is NOT the last one…after the way this one ended, I don't see how everything could possibly be wrapped up in only one more book.
Dark Arts and a Daiquiri picks up just a few weeks after the events of Three Mages and a Margarita, and we jump right into the action as Tori and the guys set up an exorcism for a faery spirit haunting the apartment she wants to rent. Much hilarity ensues, and then sadly the apartment and the faery are abandoned while they all become involved in hunting down this big-huge-black-magic-bad-guy that is stealing magically inclined youngsters. And by hunting down, we mean using Tori as bait. Things do not go as planned. Things – and people – are not what they seem.
I loved this one just as much as the first, even if some things I was hoping for didn't happen. I snickered and giggled my way all the way through, as well as having a few moments where I simply couldn't read fast enough.
Characters
I planted my feet, hands clenched as I glared at him, silently daring him to blast me into Tori goo.
Tori is the same smart-mouthed chick we met in the first book. We learn a very little bit more about her past, but mostly the story was moving along so quickly there wasn't a whole lot of time for reflection. There are some new characters, Nadine, Echo (I don't care what anyone says, I am INTRIGUED), and perhaps most interestingly, Zac. Oh! And Harry. Can't forget Harry. Yes, I am being intentionally vague because this book is VERY easy to spoil.
"Sorcery," he interrupted irritably. "Not sorcerer-y."
In Tori's words:
"You are a supreme dickhead and I haven't forgiven you for anything."
Actually, you know what? I just want to be able to come up with this smart-mouthed retorts like Tori. My daily life would be so entertaining.
"I don't think you're as bad as you think you are."

"I told you not to get the wrong idea."

"Oh, sorry. What I meant to say was you're an evil bastard and I can't wait to see you burnt at the stake for your evil crimes of evil."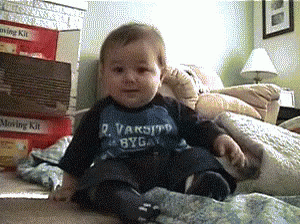 I don't know exactly why this particular exchange struck me as so funny, but I laughed until I had tears running down my cheeks.
Also, I am in awe of the author's ability to make me care about ALL these characters. Usually when I read a book I'm only really invested in one or two. Not so with these. Which is why I was very disappointed that we didn't see much of the three mages in this book. They were there, but just not nearly as much, and I reeeeeeally wanted to find out more about their backstories!
Plot
If you're hoping for some resolution of previous things, forget it. This book is an entirely new can of worms, and we only barely see the house-haunting faery that appear in the very first chapter! It does seem like it will play a larger part maybe in a later book, but damn.
Also, there are now dragons – including baby dragons – and I want to see more of them.
"For the blood of my blood's life, I will aid you again – but only once."
With so many loose ends, this seems like it could be a fantastic series of at least five or six books. Can we please go back to Ezra's story? I want to know why everyone seems to be afraid of him when he really seems like such a nice guy.
Oh, and Zac. I really want to know more about him too.
Flame Rating

:

More sexual tension, but not as much as in the first. Come oooooon, girlfriend. Tori's obviously got the hots for Aaron but I'm still Team Ezra.
Minor Complaints
As already mentioned, lack of screen time for the three mages. Also the unfair teasing with the house faery. Then…does Tori have to immediately get into a confrontation with every other woman she meets? I thought she and the witch from the first book were going to be friends, but she only appeared in passing in this one…does it have to be all guys?
4.5/5 stars. Great second book, can't wait for more!
---

If you really enjoyed reading and would like to show your support for future content and help keep the blog running (my goal is to make the blog self-supporting), consider using the affiliate links on this page to buy your next book, or donate to the blog using one of the links below!
Reading this book contributed to these challenges:
Subscribe to Blog via Email