It's time for the May new books post! I have not…erm…read any of the books I pre-ordered for April yet. But I had finals this month so I think I will make up for it in May. Also there are SO MANY amazing books coming out in May I had a horrible time narrowing my pre-orders down to just five.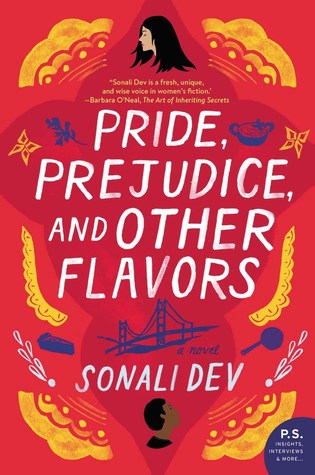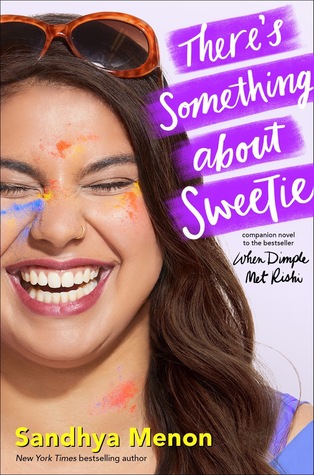 All covers link to GoodReads!
The Bone Charmer

– basically necromancers and prophesies, and a bad-boy romance hinted at. Futures told in bones. Um, yes.

Pride, Prejudice, and Other Flavors

– I'm a Jane Austen junkie, and I looooove retellings. I was ready to buy it just knowing that, but then this sentence, "It is a truth universally acknowledged that only in an overachieving Indian American family can a genius daughter be considered a black sheep" totally sunk me. I can not WAIT to read this!

The Book Woman of Troublesome Creek

– a mobile library in Depression-era Appalachia and the woman (with a physical "disfigurement") that makes it her passion. This strikes so close to home, I feel like weeping. I only hope it's as good as it sounds.

There's Something About Sweetie (Dimple & Rishi #2)

– EEEEEEK finally!!!! I absolutely loved When Dimple Met Rishi and I am so ready for this companion novel. Also the girl on the front just looks so HAPPY, I can't stand it!

Stepsister

– a Cinderella retelling where the stepsister CUT OFF HER TOES. OMG. I must know what happens. I must. Holy hell.
And a few more I wanted to mention but didn't get to pre-order:
The Wise and the Wicked

– this sounds delightfully witchy and atmospheric (magical realism). I have a feeling I may still end up buying it when it comes out, because my library hasn't deigned to get it.

No Place Like Here

– a very short little book (according to the Kindle page count of 230-odd), it sounds like a cute, fluffy summer read.

Dark Shores (#1 in a new series)

– Pirates, soldiers, secrets, and grand adventures. Yes, yes please. I'm always hoping that I will find a new epic fantasy series that I can totally love.
What books are you most looking forward to for May? Any of these?

If you really enjoyed reading and would like to show your support for future content and help keep the blog running (my goal is to make the blog self-supporting), consider using the affiliate links on this page to buy your next book, or donate to the blog using one of the links below!
Subscribe to Blog via Email