A Perilous Undertaking (Veronica Speedwell, #2)
by
Deanna Raybourn
Published by
Berkley Books
on January 10, 2017
Pages:
338
, 
Buy on Amazon

London, 1887. At the Curiosity Club, a ladies-only establishment for daring and intrepid women, Victorian adventuress Veronica Speedwell meets the mysterious Lady Sundridge, who begs her to take on an impossible task--saving society art patron Miles Ramsforth from execution. Ramsforth, accused of the brutal murder of his mistress, Artemisia, will face the hangman's noose in a week's time if the real killer is not found.

But Lady Sundridge is not all that she seems, and unmasking her true identity is only the first of many secrets Veronica must uncover. Together with her natural-historian colleague, Stoker, Veronica races against time to find the true murderer. From a Bohemian artists' colony to a royal palace to a subterranean grotto with a decadent history, the investigation proves to be a very perilous undertaking indeed....
Warning: Possible spoilers for Book 1 of this series, A Curious Beginning. Highly recommended!
A Perilous Undertaking picks up just weeks after A Curious Beginning left off. I was very happy to see that, as I always feel like I'm lost in the sauce when series books have big time gaps between them!
Feels:
Ahhh, I still loved Veronica and Stoker. Stoker's background came more into focus during this one, as we got to peak a little more into his family. Once again, I would caution anyone who comes to this series looking for a strictly historically accurate book – while the period details of dress, surroundings, etc., are quite good, the language is fairly modern. Veronica has EXTREMELY modern ideas about relationships and sexual encounters, and several of the other characters in this book do as well. Not uncommon perhaps for artists and others of the more "common" classes, perhaps, but for a woman born and raised as she was it would seem unlikely. However, it makes for great reading and a character I can TOTALLY identify with! I laughed out loud quite frequently at the back and forth between her and Stoker – she's so forthright, and he doesn't quite know how to handle it!
Characters:
Veronica and Stoker are their usual bantering, bickering selves. They're still getting to know each other and as they speak more openly about their past life they are (whether they will admit it or not) getting more and more invested in each other. It's very slow going though!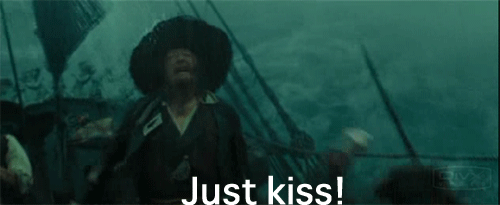 At one point they seem to make progress, and then a THING happens between them that puts the brakes on everything. Damn, damn, DAMN! I need to know more, people!
I absolutely despised Lady Sundridge. DESPISED. She was so cold and manipulative and unfeeling. UGH! She used Veronica from start to finish – and Veronica LET her, even after she knew she was being used. My heart. Veronica wants to know her family, and thus know herself so badly she puts aside her better judgment and it really bites her in the ass sometimes.
Plot
Much more intriguing than the first! I really didn't have it figured out by the end, at least not to where I was certain enough to bet on it. 😉 I loved meeting all the different characters in the artists' enclave, too – though the who's-sleeping-with-who there really made things SO much more complicated than they should have been, I guess that was really part of the problem! Oh, just a fair warning – there is a LOT of talk about sex in this one. Not sex itself, but a good deal of nudity and frank discussions of sex. 😉
4/5 stars. I didn't FEEL quite as much for this one, but I still thoroughly enjoyed it and dived right into the third book!
---

If you really enjoyed reading and would like to show your support for future content and help keep the blog running (my goal is to make the blog self-supporting), consider using the affiliate links on this page to buy your next book, or donate to the blog using one of the links below!
Reading this book contributed to these challenges:
Subscribe to Blog via Email