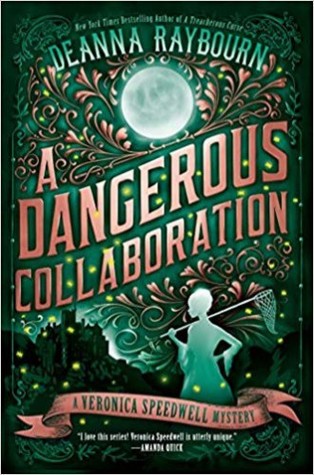 A Dangerous Collaboration (Veronica Speedwell, #4)
by
Deanna Raybourn
Published by
Berkley Books/Penguin Random House
on March 12, 2019
Genres:
Historical
,
Mystery
Pages:
323
, 
Buy on Amazon

Victorian adventuress Veronica Speedwell is whisked off to a remote island off the tip of Cornwall when her natural historian colleague Stoker's brother calls in a favor. On the pretext of wanting a companion to accompany him to Lord Malcolm Romilly's house party, Tiberius persuades Veronica to pose as his fiancée—much to Stoker's chagrin. But upon arriving, it becomes clear that the party is not as innocent as it had seemed. Every invited guest has a connection to Romilly's wife, Rosamund, who disappeared on her wedding day three years ago, and a dramatic dinner proves she is very much on her husband's mind.

As spectral figures, ghostly music, and mysterious threats begin to plague the partygoers, Veronica enlists Stoker's help to discover the host's true motivations. And as they investigate, it becomes clear that there are numerous mysteries surrounding the Romilly estate, and every person present has a motive to kill Rosamund...
---
A Dangerous Collaboration is the fourth in the amazing Veronica Speedwell mystery series by Deanna Raybourn! This is definitely a series you need to start at the beginning with, so if you haven't already be sure to go read the first three books – A Curious Beginning (#1), A Perilous Undertaking (#2), and A Treacherous Curse (#3).
Warning: Possible spoilers for the first three books of the series, but not for this one!
I was really startled when I began reading this book! It starts off with Veronica leaving England – and Stoker – and going off with Lady Cordelia for six months overseas. SAY WHAT?!? You separated my darlings, WHY?? Very little page time is given to this six months, other than to say both ladies fell ill on the trip (but not deathly ill), and Veronica spent much time thinking about Stoker and her feelings and wondering why he didn't write even though she had told him not to.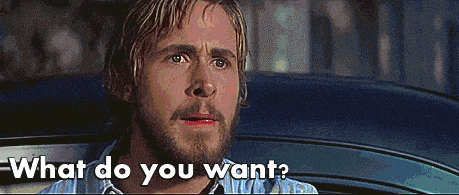 Eventually they return, and she and Stoker are so stilted and awkward, it's like they had taken one step forward and about ten back. Before they even BEGIN to work this out though, as friends or professionals, Stoker's brother Tiberius (introduced in the first book, gradually getting more screen time as the series goes on) bursts in on them and asks Veronica to go with him to an old school friend's gathering on a remote island (*dun dun dun DUN*)…posing as his fiancee'. Needless to say…they all three end up going, and shenanigans ensue.
The mystery on the island was the most engrossing one in the series so far, in my opinion. After floundering through the first few chapters (seriously, everyone had emotionally regressed…it was so disconcerting!) I really got into it once things moved to the island. As Veronica (and Stoker…and Tiberius…) try to solve the mystery of what happened to Tiberius's friends bride, they uncover more and more secrets. It was DELICIOUS!
In the interest of NOT spoiling anything, I won't give any details, but by the end of the book I was very satisfied with the character progression once more. However, now I want more of Tiberius. He has become a character of interest. I need to see more of his bruised heart and soul…and I would be VERY interested to see if a woman who could handle him and his…proclivities…could be found!
---

If you really enjoyed reading and would like to show your support for future content and help keep the blog running (my goal is to make the blog self-supporting), consider using the affiliate links on this page to buy your next book, or donate to the blog using one of the links below!
Reading this book contributed to these challenges:
Subscribe to Blog via Email