Stepsister
by
Jennifer Donnelly
Published by
Scholastic Press
on May 14, 2019
Genres:
Fantasy
,
Young Adult
Pages:
352
, 
Buy on Amazon

Isabelle should be blissfully happy – she's about to win the handsome prince. Except Isabelle isn't the beautiful girl who lost the glass slipper and captured the prince's heart. She's the ugly stepsister who's cut off her toes to fit into Cinderella's shoe ... which is now filling with blood.

When the prince discovers Isabelle's deception, she is turned away in shame. It's no more than she deserves: she is a plain girl in a world that values beauty; a feisty girl in a world that wants her to be pliant.

Isabelle has tried to fit in. To live up to her mother's expectations. To be like her stepsister. To be sweet. To be pretty. One by one, she has cut away pieces of herself in order to survive a world that doesn't appreciate a girl like her. And that has made her mean, jealous, and hollow.

Until she gets a chance to alter her destiny and prove what ugly stepsisters have always known: it takes more than heartache to break a girl.
---
"Have you forgotten what I am? I am the heart's first beat and its last. I am the newborn lamb and the wolf that rips out its throat. I am the bloodsong, crone."
Stepsister is the story of what happens to Cinderella's family after she marries her prince and leaves them for the palace life. I was SO excited for this book, and I loved the cover, and the premise! So, while I enjoyed it and finished it pretty quickly, this was unfortunately one of those books where I really felt like I read a different book than what other reviewers read. I saw several reviews that said it was incredibly dark, and gritty, and feminist…and while it definitely tries to be all of those things, it doesn't quite pull it off. I think one of the main issues I have is that the book is simply too short to successfully BE what it was aiming for. I was quite surprised when it arrived, as it seemed like a very slim volume for the tale I was expecting – it comes in at 352 pages, in a book shorter than your usual hardcover. It feels rushed, and as a result I wasn't able to fully believe in the characters or their feelings.
HOWEVER. I was still extremely curious all the way through, as it isn't ever exactly clear how Isabelle and Octavia (the other stepsister) will reclaim themselves and their circumstances. I expected a lot more darkness, but to be honest the most horrifying thing happens in the first chapter (and isn't a surprise) when both sisters mutilate their feet in an attempt to wear the glass slipper.
I kept waiting for something else bloody and awful to happen but it really…didn't. And yes, I know, what kind of a person does this make me…I'm trying not to think too hard on that. 😛 I also loved the idea of the wolf within, slumbering under the heart of a girl who had been told to be quiet and still and stay in her place.
More Things I Liked
Both sisters have very unconventional interests (Octavia is a mathemetician, and Isabelle is a tactician) that have been smothered by their mother and society in general. I loved how they grew and blossomed and came into themselves as the story progressed.
There are some real zingers in here…
"The feeling that you want to own someone body and soul, spirit them away from everyone else, have them all to yourself forever and ever and ever," Hugo said dreamily. "It's called love."

"No, it's called kidnapping," said Tavi."
The bet between Fate and Chance was pretty interesting. I wish there had been a little more explanation of how they came to be in their current form and the mapwriting…etc.
THE FAIRY GODMOTHER!!!! OMG. I don't want to spoil anything but holy crap this is my favorite fairy godmother interpretation of all time.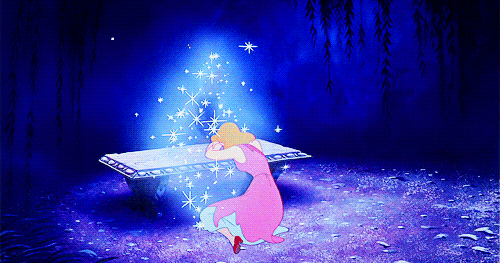 ---

If you really enjoyed reading and would like to show your support for future content and help keep the blog running (my goal is to make the blog self-supporting), consider using the affiliate links on this page to buy your next book, or donate to the blog using one of the links below!
Reading this book contributed to these challenges:
Subscribe to Blog via Email