Aru Shah and the End of Time (Pandava Quartet, #1)
by
Roshani Chokshi
Published by
Rick Riordan Presents
on March 27, 2018
Genres:
Middle Grade
Pages:
355
, 
Buy on Amazon

Twelve-year-old Aru Shah has a tendency to stretch the truth in order to fit in at school. While her classmates are jetting off to family vacations in exotic locales, she'll be spending her autumn break at home, in the Museum of Ancient Indian Art and Culture, waiting for her mom to return from her latest archeological trip. Is it any wonder that Aru makes up stories about being royalty, traveling to Paris, and having a chauffeur?

One day, three schoolmates show up at Aru's doorstep to catch her in a lie. They don't believe her claim that the museum's Lamp of Bharata is cursed, and they dare Aru to prove it. Just a quick light, Aru thinks. Then she can get herself out of this mess and never ever fib again.

But lighting the lamp has dire consequences. She unwittingly frees the Sleeper, an ancient demon whose duty it is to awaken the God of Destruction. Her classmates and beloved mother are frozen in time, and it's up to Aru to save them.

The only way to stop the demon is to find the reincarnations of the five legendary Pandava brothers, protagonists of the Hindu epic poem, the Mahabharata, and journey through the Kingdom of Death. But how is one girl in Spider-Man pajamas supposed to do all that?
---
"We must go to the Otherworld, of course. Not quite what it used to be. It dwindles with humanity's imagination, so I suspect it is currently the size of a closet. Or perhaps a shoe box."
I absolutely loved this book! I wish I had been able to read it when I was a kid. It would have opened my eyes to a mythology completely different from any others I knew (it still did, it would have just been…nice to have it earlier in life). Aru is completely relatable, even though her situation is far and away from my own in some respects. I got a real Percy Jackson vibe, but it didn't feel at all like a copycat. Hopefully that makes sense to my fellow readers!
This book isn't only educational but EXTREMELY entertaining. I found myself snickering quite a few times and laughing out loud at least once. I love the pot shots Roshani takes at current issues/politics.
"This is what we get for thinking that scaly orange skin and fake hair could keep that former demon out of elected office!"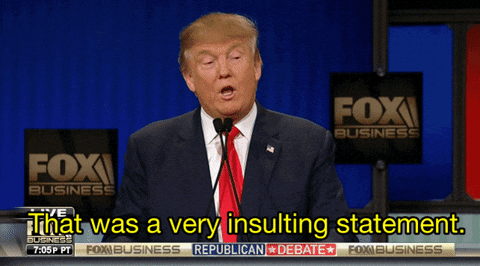 It's not all fun and games though, as Aru and her friends soon discover…the lives of everyone they care about really are at stake, and not all are as they seem…
"Villains could be heroic, and heroes could do evil…everyone has a bit of good and bad in them."
Basically this whole book is quotable, and I want to scoop Aru up into a hug (that she probably wouldn't appreciate). So eager to read the next one!
---

If you really enjoyed reading and would like to show your support for future content and help keep the blog running (my goal is to make the blog self-supporting), consider using the affiliate links on this page to buy your next book, or donate to the blog using one of the links below!
Reading this book contributed to these challenges:
Subscribe to Blog via Email