I'm joining in the fun with a Can't-Wait Wednesday, a weekly meme hosted at Wishful Endings, to spotlight and discuss the books we're excited about that we have yet to read. Usually the books are ones yet to be released. It's based on Waiting on Wednesday, hosted by Jill at Breaking the Spine.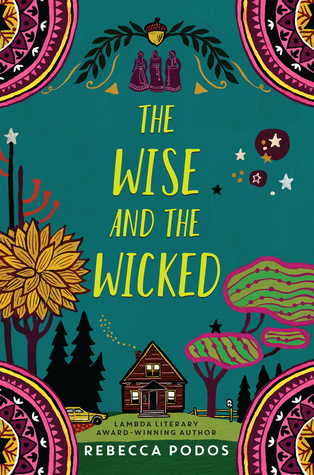 The Wise and the Wicked

by Rebecca Podos
Published by Balzer + Bray on May 28, 2019
Pages: 368

, Buy on Amazon


Ruby Chernyavsky has been told the stories since she was a child: The women in her family, once possessed of great magical abilities to remake lives and stave off death itself, were forced to flee their Russian home for America in order to escape the fearful men who sought to destroy them. Such has it always been, Ruby's been told, for powerful women. Today, these stories seem no more real to Ruby than folktales, except for the smallest bit of power left in their blood: when each of them comes of age, she will have a vision of who she will be when she dies—a destiny as inescapable as it is inevitable. Ruby is no exception, and neither is her mother, although she ran from her fate years ago, abandoning Ruby and her sisters. It's a fool's errand, because they all know the truth: there is no escaping one's Time.

Until Ruby's great-aunt Polina passes away, and, for the first time, a Chernyavsky's death does not match her vision. Suddenly, things Ruby never thought she'd be allowed to hope for—life, love, time—seem possible. But as she and her cousin Cece begin to dig into the family's history to find out whether they, too, can change their fates, they learn that nothing comes without a cost. Especially not hope.
This just sounds delightful. There's nothing I can say to describe it better than the blurb – I'm just so excited! I didn't get an ARC of this so I'm going to have to wait until the end of the month with the rest of the world…hehe. If you've read it let me know what you think!

If you really enjoyed reading and would like to show your support for future content and help keep the blog running (my goal is to make the blog self-supporting), consider using the affiliate links on this page to buy your next book, or donate to the blog using one of the links below!
Subscribe to Blog via Email