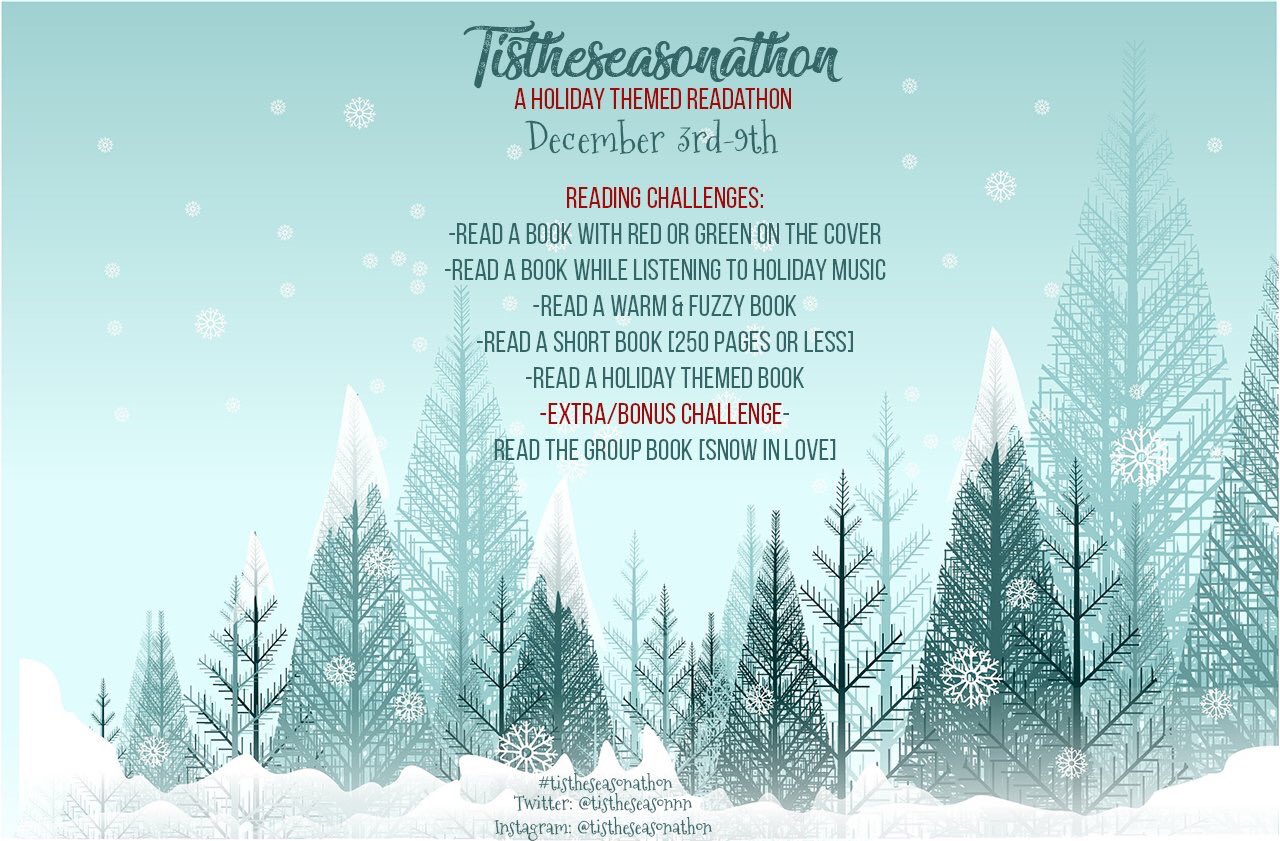 It has been SO long since I played in any kind of readathon, when I saw Heather @ Bookables video announcing it…I just had to. Had to! I missed doing much halloween reading this year, and I'm sort of in the mood for warm and fuzzy, feel good books, soooooo…without further ado!
The TisTheSeasonAThon is running December 3-9 (right in the middle of finals for me, hahaha how convenient), and is being hosted on Twitter and YouTube by Heather from Bookables, Kristin from SuperSpaceChick, Trina from Between Chapters, Chelsea from Chelsea Dolling, and Amy from Crowns and Quills. I've linked to their Twitter accounts but they all have awesome YouTube channels as well (that I never have enough time to watch)!
Oh and there's also a bookstagram challenge (of course) that I *might* try to play along with. We shall see. I'm horrible at taking photos every day but maybe if the light is nice this weekend I might get them taken in advance…anyway, on to the TBR. 😀 Obviously most of these would cross over into the other categories…also I highly doubt I will get to them all, but I'm hoping for at least three. All covers link to GoodReads!
TisTheSeasonAThon TBR
Read a book with Red or Green on the cover – I've picked Newness and Wonder, because there's that fabulous tree and it's just so pretty. Also it's about a small town, and second changes, and…ok yes, it sounds sappy but sometimes that's exactly what you need. I expect warm fuzzies all around.
Read something short (250 pages or less) because the holidays are crazy busy – I picked this almost entirely on the cover, because it is GORGEOUS. I swear I was born in the wrong time period because I would love to wear pretty dresses like that and have it be a real thing, not a costume. I did try the book preview and was interested enough to buy it, despite that it is – gasp – ANOTHER romance. What is happening to me?!?
Read something holiday-themed – I've actually already read this, but there are now three more in the series and I barely remember it at all, so I'm going to have to re-read before I can get to any of the others! It is DEFINITELY holiday themed though, I remember that much.
Read something while listening to holiday music – ah, one of my favorite self-spoiling things is to put in earbuds and read. Literally tuning the entire world out so it's just me and my book. My local book club is reading this for December and it seems like the perfect thing to just sink into with some good music.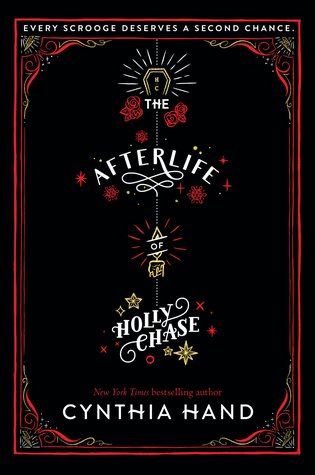 Read something warm and fuzzy – uhhhh well I think just about ALL of these would fit this category, but let's add this one just in case. I would have to get a copy of this from the library, so we'll see, but I absolutely love the original A Christmas Carol story and this sounds like a fascinating twist on it. Also it's by Cynthia Hand, one of the fabulous ladies who wrote My Lady Jane.
A few others that are on my holiday list and could be subbed if my reading mood suits:
Snow in Love is the declared group read for the TistheSeasonAThon, but I don't have a copy and the library doesn't have it, so I feel like I probably won't get to as much as I'd love to.
The Winter Soldier sounds fabulous but also kind of gritty and I don't know that I'm in the frame of mind for it.
Someone to Trust I was lucky enough to receive an ARC of, and I'm probably starting it today so it won't count for TistheSeasonAThon, but just in case I thought I'd put it up here. It's the 5th in the series but all the other reviews I read said it could be read as a standalone.
Are you participating in the readathon? Feel free to drop me a link to your TBR below, I'd love to add some more awesome holiday books to my list! 🎄📚📚
Subscribe to Blog via Email